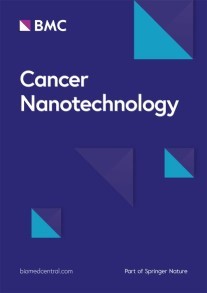 This year, we celebrate an important milestones for Cancer Nanotechnology: we have been publishing for 10 years! With our inclusion this year in the Journal Citation Reports, we felt it was a good time to celebrate the journal.
To mark this occasion, we are therefore delighted to invite you to join us on Monday 23rd November at 14:30 UTC for an online webinar entitled "10 years of Cancer Nanotechnology: a celebration of the journal".
We will have two excellent speakers at this event, presenting on areas of the journal scope:
James Tour, Rice University, Texas, USA
Marco Durante, GSI Helmholtzzentrum für Schwerionenforschung, Germany
Each will talk for around 15 minutes, and these will be followed by a Q&A session lasting around 20 minutes.
To register, please follow this link: https://attendee.gotowebinar.com/register/7979463057379252236
We look forward to seeing you on 23rd November!